LARGE PROJECTS MANAGEMENT
Recent news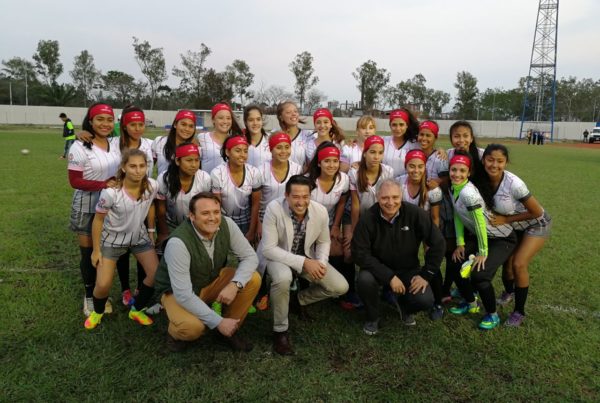 GRUPO CUÑADO soccer teams continue to give us great satisfaction! Now, it is the turn for the Women's soccer team that GRUPO CUÑADO BOLIVIA sponsored, since this weekend they have + Read more
GRUPO CUÑADO
Grupo Cuñado started its business in 1963, enjoying more than 50 years experience behind us. Our headquarter is located in Alcalá de Henares (Madrid), Spain. Jointly with Portugal, the Group has more than 265,000 m2 (2.8 million ft2 ) indoor space distributed over 18 warehouses, offices and 1 valve factory. All of them work as operational centres to provide an integral logistics service.
The Group consists of specialized companies that supply pipes, valves, fittings and miscellaneous items, for industries such as:chemicals and petrochemicals, oil and gas, nuclear power plants, metallurgical industry, iron and steel, shipbuilding, combined-cycle and renewable energy power plants, paper and food industry, water treatment plants, gas processing plants, etc.
Grupo Cuñado is considered to be a benchmark in the construction of industrial plants, mainly due to our capacity to offer complete service packages for large projects worldwide.
SOME OF OUR PRODUCTS 
CUNADO GROUP, THROUGH OUR 21 COMPANIES, OFFERS MORE THAN 280.000 REFERENCES.

Additional added value services
That include logistic services and our famous and exclusive "INTEGRAL SUPPLY  SYSTEM"  which guarantees great cost savings, compliance and improvement in delivery times. As a result, this makes that the relationship with our customer becomes a collaborative and effective working partnership with common interests and benefits.
Grupo Cuñado offers its services to all the industrial sectors: chemicals and petrochemicals, oil & gas, metallurgical industries, nuclear plants, paper and food industries, shipbuilding…
GRUPO CUÑADO is the Spanish piping Company with the largest network in USA, Canada, and Latin America.
HEADQUARTERS AND WAREHOUSES
C/ Camino del Olivar, 2 (Esq. Calle México)
28806 Alcalá de Henares (Madrid)
Tel.: (+34) 91 887 87 00
Fax: (+34) 91 887 87 33
HUMAN RESOURCES
Grupo Cuñado develops a complete training program focused on new employees. If you are interested in joining our team, pls. fill the form shown below.