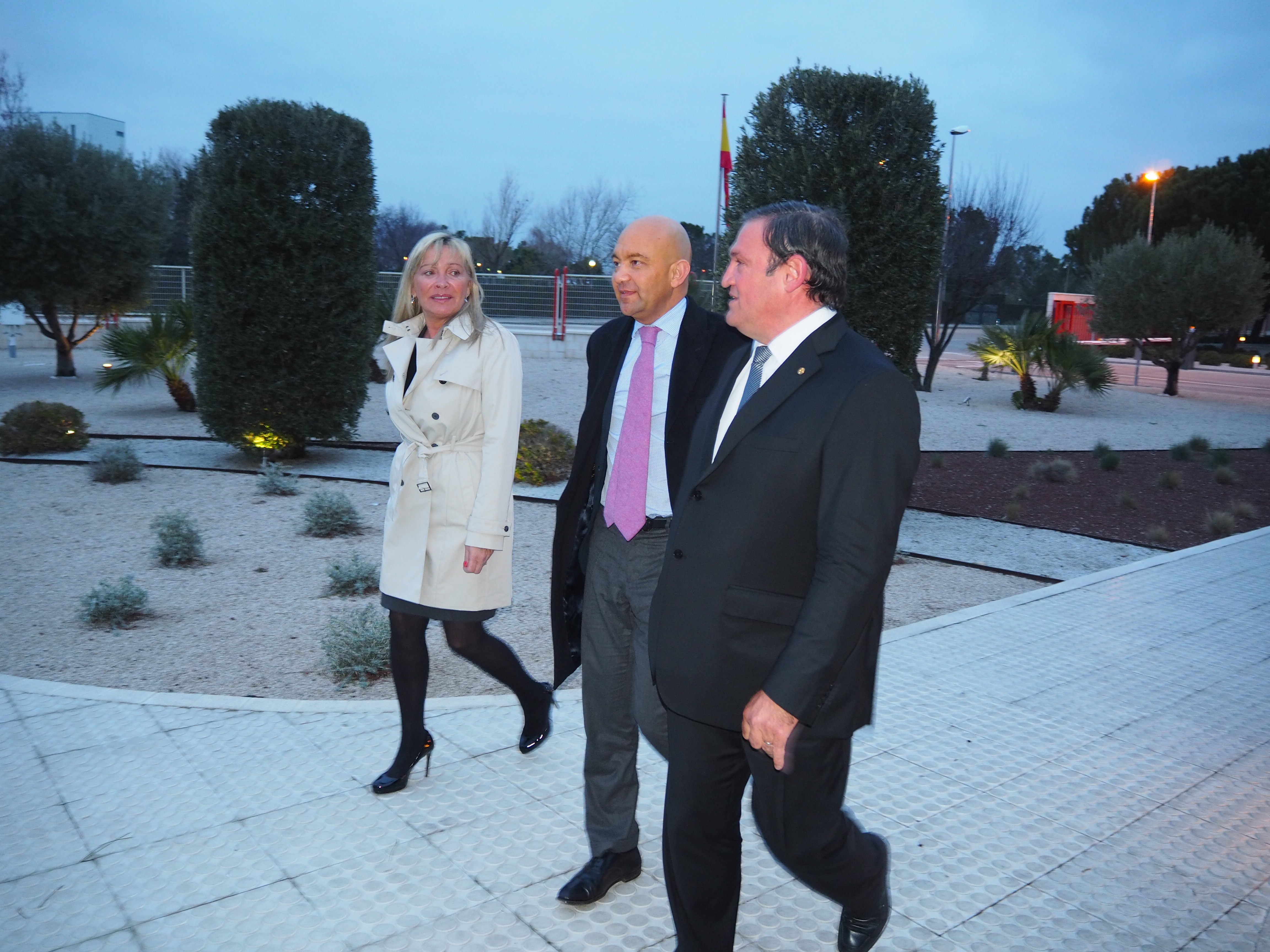 Madrid, January 27th, 2016.- At the Ministry of Economy and Competitiveness last October, Carlos D. Cunado, the President of Grupo Cunado, extended an invitation to the Secretary of State for Commerce, Jaime García Legaz, to visit the Group's headquarters. He accepted the invitation, and visited the Grupo Cuñado headquarters yesterday in Alcalá de Henares, accompanied by Carlos D. Cuñado and Gloria Esteban Baturone, CEO of the Group.
The hosts introduced the Management Committee members to the Secretary before showing him the company's campus. Mr. David de Pastors, Finances and Systems Manager, made a brief presentation of the Group for the visiting delegation.
Accompanied by José Antonio Campos, Supply Chain Manager of the Group, Mr. Jaime García-Legaz toured the 40,000 ft2 of facilities, which contains over 280,000 products. This location works as an operational center to provide complete logistics services throughout the country.
At the end of his visit, the delegation enjoyed a casual drink while Jaime García-Legaz shared lively conversations with the management members of Grupo Cuñado.