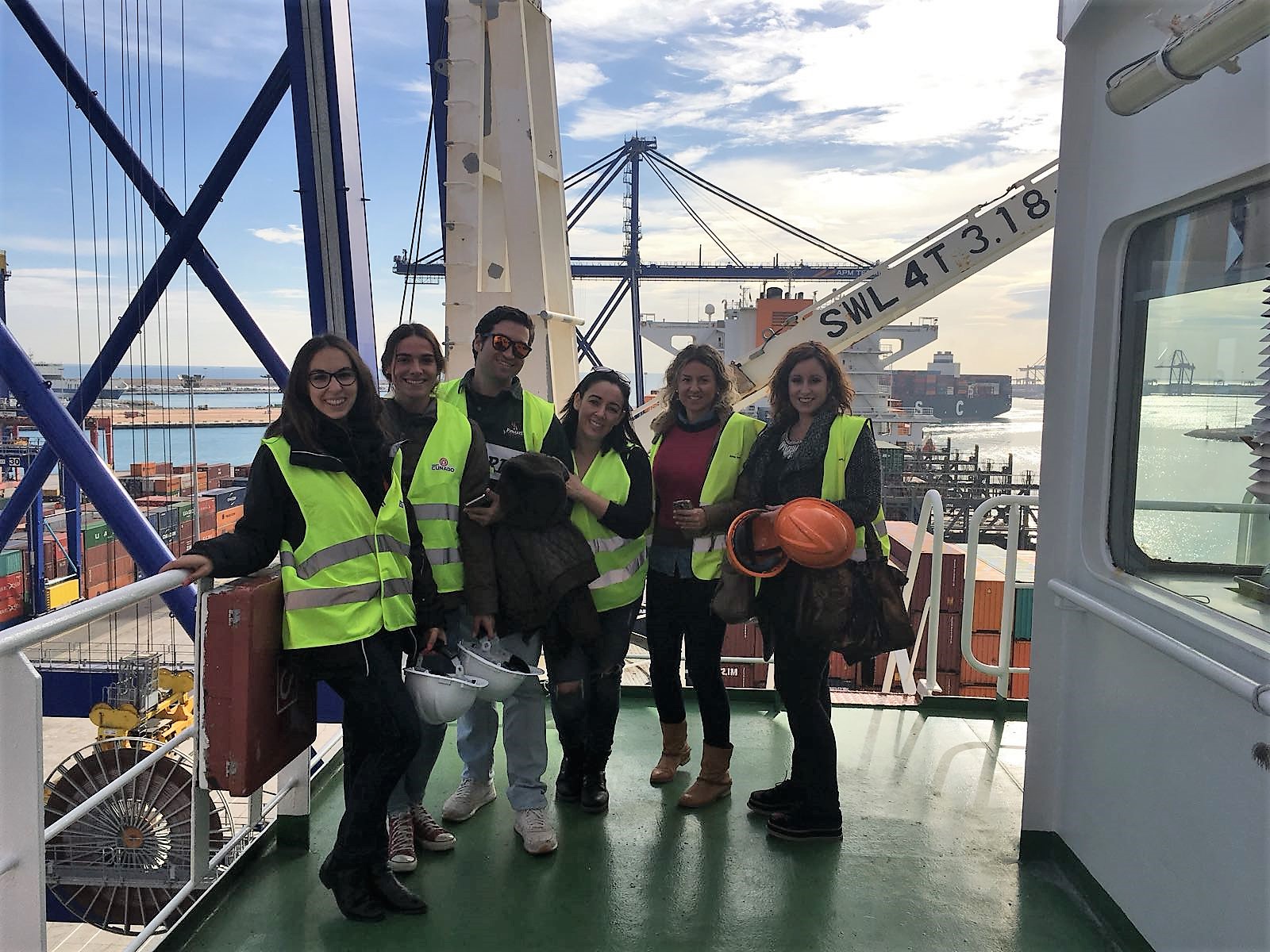 Within the Employee Training Program that GRUPO CUÑADO has to improve our customer service, last November 28th, personnel from our Activation, Purchasing and Logistics departments participated in an open day at the Port of Valencia, thanks to the collaboration of the consignee agent Pérez y Cía., its ship-owners and the Port of Valencia Terminal APM.  
The visit began with a welcome at the main offices of Pérez y Cía. in Valencia, where they presented their company to the GRUPO staff. Then, they explained the operation and daily activities of the port of Valencia, where they could live the organizational complexity of it. The day continued with the visit to a container ship that makes the Europe-USA route, where the captain explained the loading and unloading operations and guided them through the bridge, the engine room of the ship, deck…
We finalized our visit in the warehouses of the logistics operator Depot Real Benlloch in Valencia, where we could check, in situ, that the storage, the manipulations of the materials, loading and unloading of containers and trucks that GRUPO CUÑADO uses, conform to the standards of quality that our Clients demand.