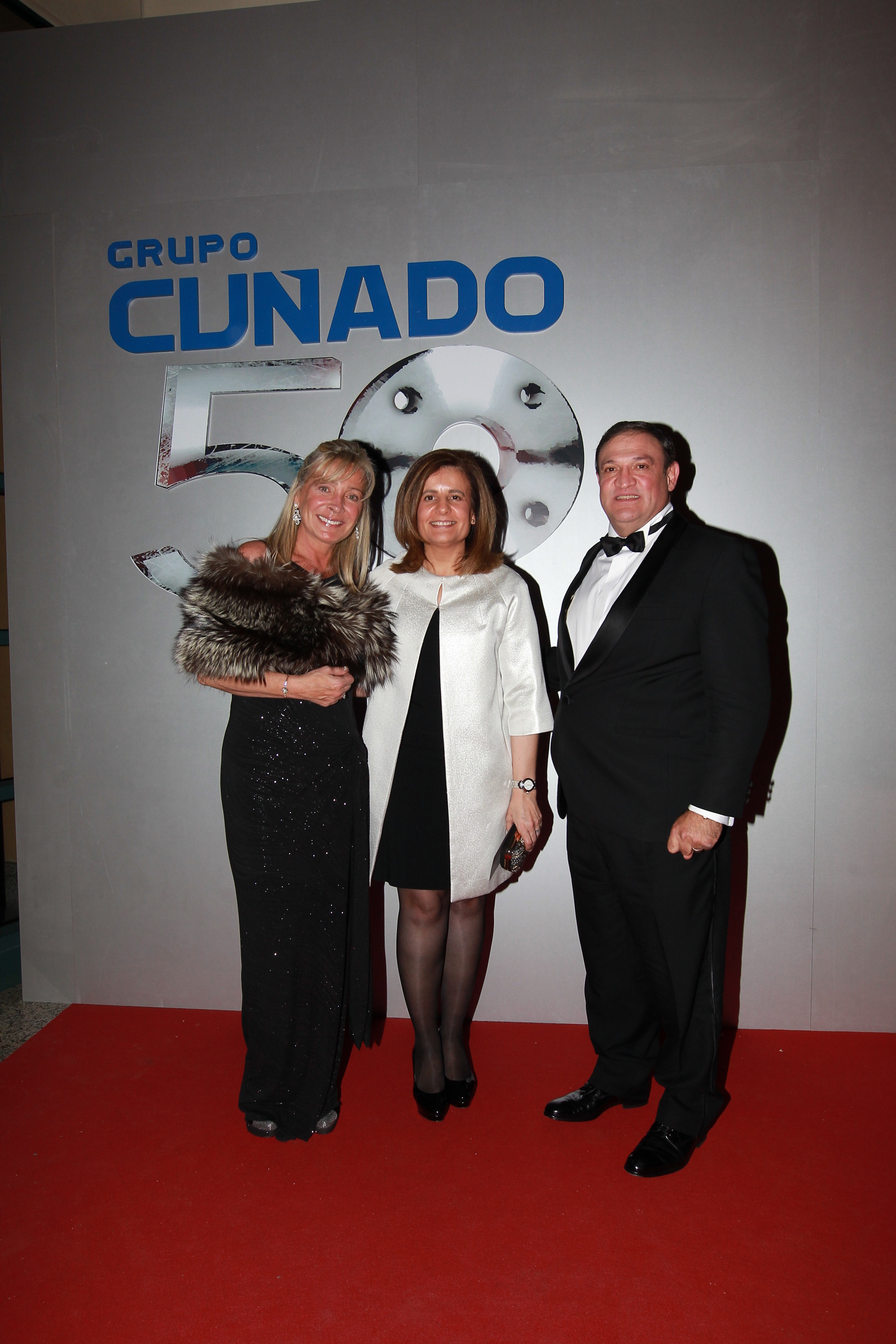 Mr. Carlos David Cuñado gathered more than seven hundred people in a very emotional ceremony. Grupo Cuñado was honored during the celebration of its 50th anniversary, welcoming the Minister of Employment and Social Security, Ms. Fatima Báñez. The current president had some touching words to his father and company founder, Mr. Maximum Cuñado and his twenty-one year old daughter Vivian. As a continuation of the work of her father and grandfather, the third generation has already been incorporated into the family business.
The minister, who chaired the event and dinner that took place in the La Quinta del Jarama, recognized the trajectory of this family of entrepreneurs acknowledging "that is not easy to build such a strong group, as international and as important as this. The strength of companies such as Cuñado Group and their workers in every corner of our country, is doing it all together to change the situation in Spain; we need to continue with such enthusiasm and joy doing business."
Likewise the Mayor of Madrid, Ms. Ana Botella, who could not attend due to last minute commitments, sent a letter which was read by the emcee of the event, Jaime Cantizano, in which she stated that "family and entrepreneurial companies like yours are the engine of our economy. Institutional support is key to continue progress in generating employment and wealth. "
After dinner the attendants including familiar faces from business, politics, entertainment, customers and suppliers were able to enjoy a very emotional evening that lasted into the early morning hours.