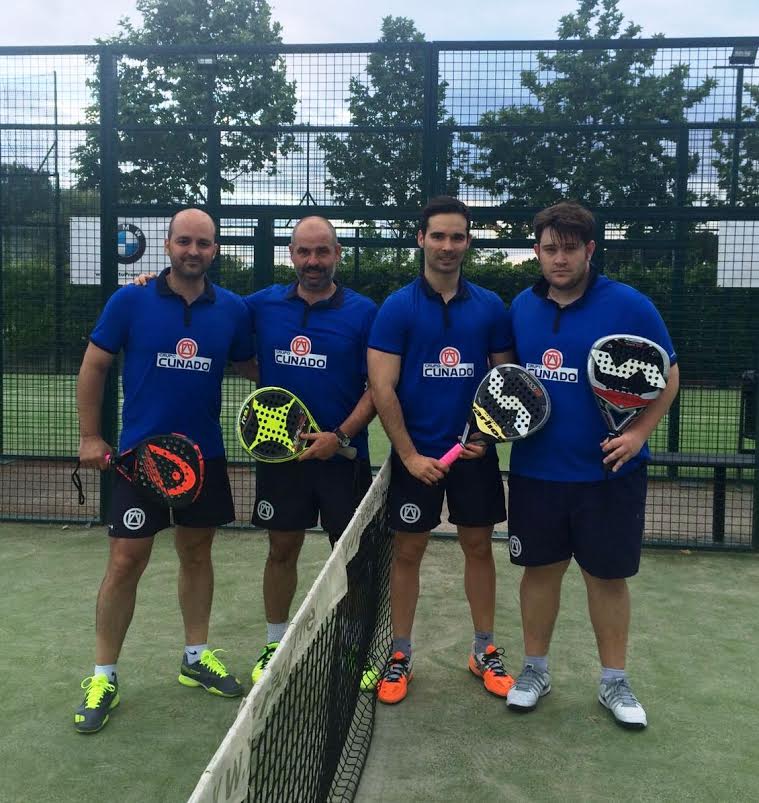 CUÑADO GROUP, faithful to its commitment to promote and support sport in general, has sponsored the participation of several employees in the 4th edition of Padel Tournament Enterprise Business Padel Cup, organized by the Association of the Henares (AEDHE) and Momo Sports Club, which facilitate a meeting between companies Henares Corridor, promoting mutual understanding in an exclusive, leisure and sport framework.
Players of Cuñado Group have been finalists of Christmas Tournament of the company, Jorge Muñoz and Jose Manuel Arribas, and managed to reach the final of Category 3 absolute, losing in the tie break, after 3 match points, and José Mª Coca and Pablo Gomez, who reached the semifinals of category 2 absolute. Congratulations to them all!
Congratulations to them all!