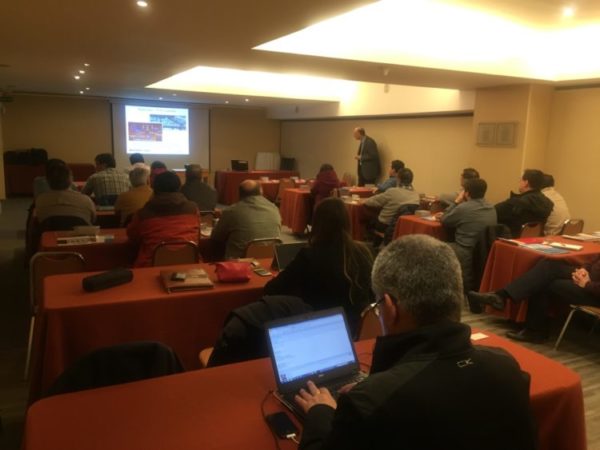 CUINTER, the subsidiary of GRUPO CUÑADO in Chile, leader in supplying piping and valves for the Oil&Gas and mining industries worldwide in its two main business lines (Projecs and Distribution), carried out some Training Days in the Cabo de Hornos and Intercontinental hotels in Punta de Arenas city. The event was held on May 24th, 25th and 27th, and different valves manufacturers were also involved.
Some of the attendants to our Training meetings were engineering, operation, maintenance and project managers of companies such as:
ENAP MAGALLANES, GASCO MAGALLANES, PETREX SAIPEM, GEOPARK, INGEMAG, YPF CHILE, ASMAR, NEXXO, MECHANIC SHOP, PETROMAGALLANES, FERROVIAL, INGENIERIA SAIPEM, TECNICAS REUNIDAS, ENAP BIO, CELULOSA ARAUCO, CELULOSA CMPC.