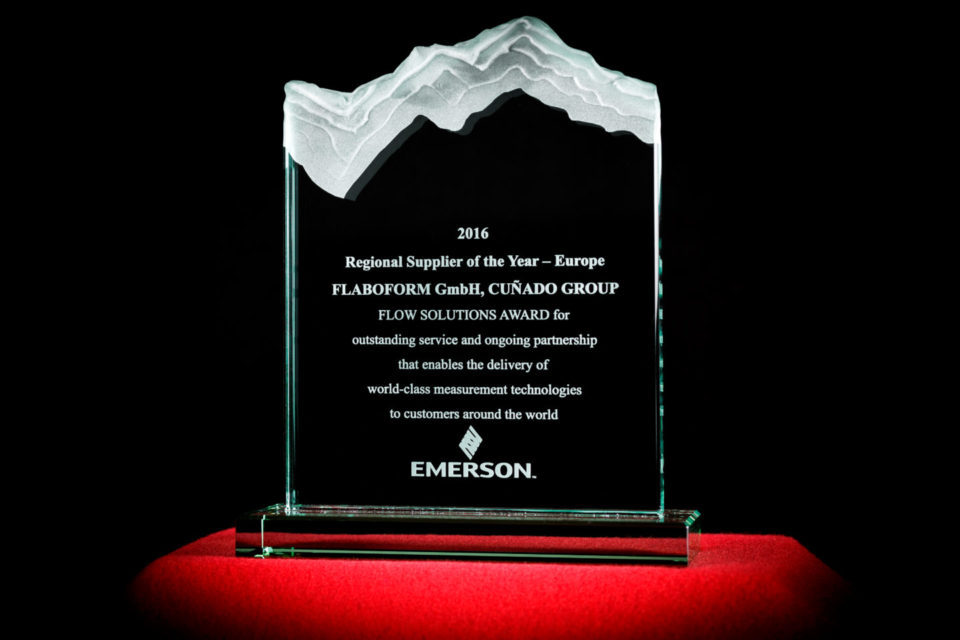 EMERSON, a global leader in process automation, awarded our branch FLABOFORM with the BEST EUROPEAN SUPPLIER prize, due to their excellent performance in the Flanges Frame Agreement for the EMERSON mill in Cluj, Romania.
The reasons for this recognition award to GRUPO CUÑADO are related to the excellent level in our service provided, with a 97% delivery precision on the requested date in plannable items, with delivery times of 5 days, and in non-plannable items as well, with delivery times of 10 days. Additionally, and following our Quality standards, FLABOFORM has obtained the best Quality ratio, being 50% below the minimum required by the customer.
FLABOFORM is head of GRUPO CUÑADO for central and eastern Europe. From its headquartes in Waghäusel (Germany), 5 German commercial offices are managed, together with two additional offices in Poland and Czech Republic. FLABOFORM workforce is made up of more than 85 people in all its jobsites, and manages more than 10.000 references in their inventory.