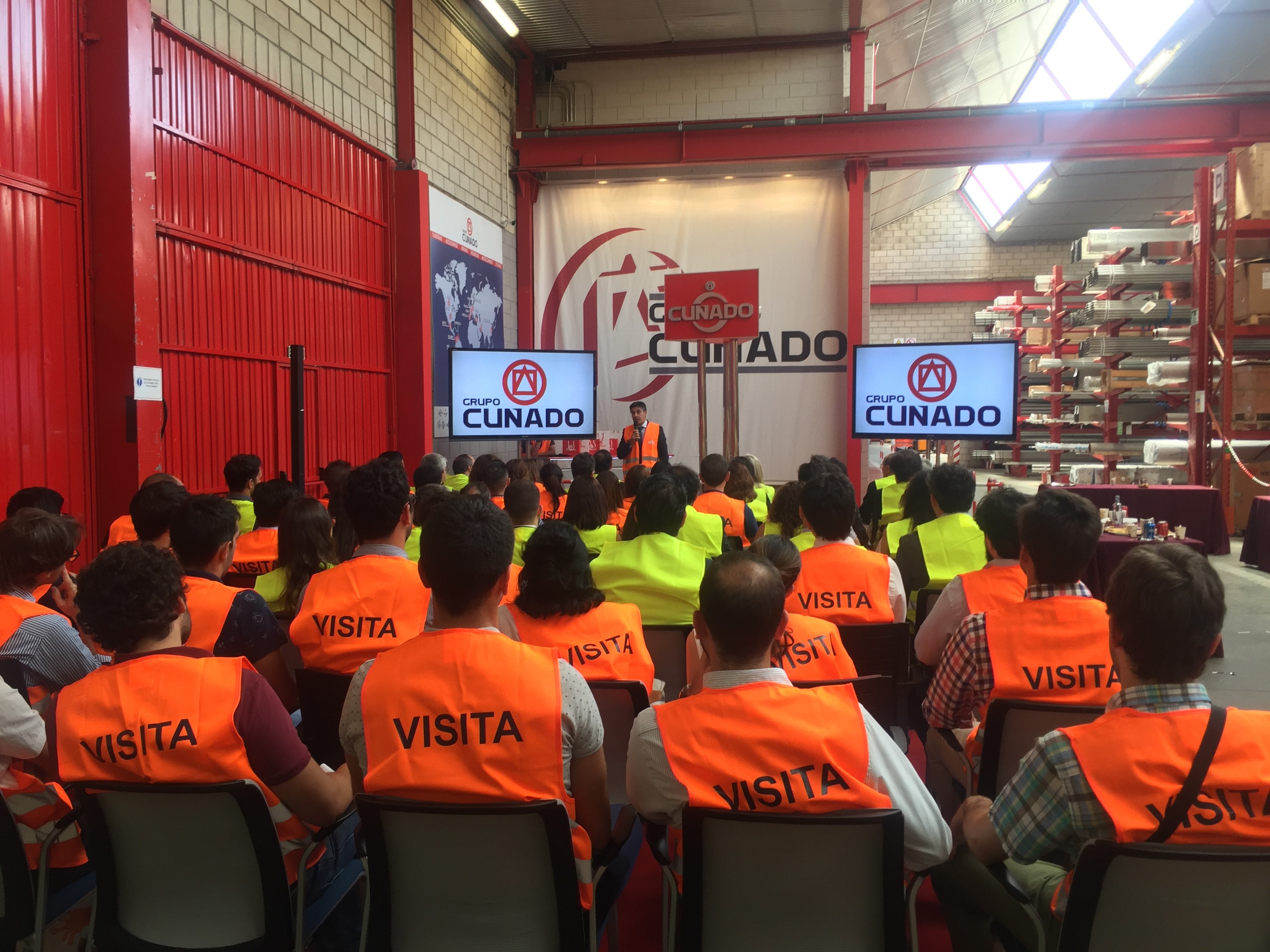 On June 27th, GRUPO CUÑADO was honoured to welcome TECNICAS REUNIDAS GROUP in our facilities in Alcalá de Henares. The visit was headed by  Mr. Felipe Revenga, Chief Operations Officer, who was accompanied by some of his closest team members, Ms. Ana Sánchez: Procurement Director, and Mr. Vicente Arias: Engineering and Strategic Planning Director. All of them visited our facilities in Alcalá de Henares, together with more than 30 TR engineers, technicians, designers…
The main objective of the visit was to combine synergies and consolidate GRUPO CUÑADO as strategic partner of TECNICAS REUNIDAS GROUP.
This type of meetings brings us closer to our customers, and helps us to strengthen our business relations.